Hardware Engineering Leader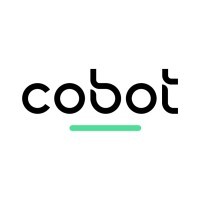 Collaborative Robotics
Other Engineering
California, USA
Posted on Wednesday, August 23, 2023
Are you ignited by the prospect of transforming early design work into a physical, touchable product? Do you thrive when you're at the helm, leading a team from prototype to large-scale production? Is your heart set on making visions of the future a reality? We have an opportunity that is calling for your unique blend of drive, technical expertise, and leadership.
Collaborative Robotics is seeking an exceptional Hardware Engineering Leader, one who thrives in the exhilaration of turning ambitious visions into tangible products. You'll be stepping into a role that doesn't just manage, but actively shapes the future of human-robot interaction.
As a team of explorers and creators, we're pushing the boundaries of what's possible in robotics. Our vision is a world where robots are a trusted, seamlessly integrated part of our daily lives. We believe that robots should work with and for us, adapting to our needs, not the other way around. We're making this future a reality, and we want you to help us drive this mission.
In this role, you'll be at the forefront of our product's journey, guiding our team from inception to large-scale production. Your job won't just be about overseeing tasks - it's about inspiring a culture of innovation, fostering collaboration, and delivering results. We're looking for a leader with a deep technical understanding, a track record of delivering products at scale, and the ability to lead and coordinate across disciplines as we bring a new robotics product to life.
Collaborative Robotics is a team of innovators and builders redefining the future of human-robot interaction. We are working to realize a world where robots are a trusted extension of your surroundings. They work, adapt, and react around you. Not the other way around.
This position is based onsite at our building in Santa Clara, CA.
Responsibilities:
Provide strategic leadership and direction to the engineering team, overseeing the development of advanced robotic systems
Collaborate closely with cross-functional teams, including program management, business development, and operations, to align engineering efforts with business objectives and ensure successful execution of projects.
Define and implement engineering processes, standards, and best practices to ensure efficiency, scalability, and quality in the development lifecycle of robotic systems.
Lead the recruitment, onboarding, and professional development of top engineering talent, fostering a culture of innovation, collaboration, and continuous learning.
Manage the engineering budget, effectively allocating resources and optimizing costs to support project timelines and deliverables.
Drive the robotics roadmap in partnership with the CEO, identifying and prioritizing key technologies, architectures, and platforms to stay at the forefront of the industry.
Establish and nurture strategic partnerships with external organizations, research institutions, and suppliers to leverage expertise, access cutting-edge technologies, and foster collaborative innovation.
Stay abreast of industry trends, emerging technologies, and regulatory requirements, incorporating them into the engineering strategy and roadmap.
Minimum Qualifications:
Bachelor's degree in Robotics, Mechanical Engineering, Electrical Engineering, Computer Science, or a related technical field.
Solid experience (4+ years) in hardware engineering leadership within the robotics industry.
Strong expertise in robotics hardware, including system architecture, design, and integration.
Demonstrated ability to lead innovation initiatives and successfully launch robotic products to market.
Proven track record in managing and scaling engineering teams in the robotics domain.
Excellent leadership and communication skills, with the ability to inspire and motivate teams.
Preferred Qualifications:
Master's degree or PhD in Robotics, Engineering, Computer Science, or a related technical field.
Extensive experience (8+ years) in engineering leadership roles, encompassing hardware and software development.
Experience in a startup or fast-paced technology company, ideally within the robotics industry.
Familiarity with agile development methodologies and rapid prototyping approaches.
In-depth knowledge of robotics perception, control, motion planning, and machine learning algorithms.
Proficiency in software development practices and methodologies, with experience in robotics software frameworks and algorithms.
Strong network within the robotics ecosystem, including academic institutions, industry associations, and venture capital communities.
Experience with regulatory compliance and safety standards in robotics.
The annual base salary range for this position is $180,000 - $200,000. See below for additional total compensation package information.
Collaborative Robotics is committed to a diverse and inclusive workplace. Collaborative Robotics is an equal opportunity employer and does not discriminate based upon race, religion, color, national origin, sex (including pregnancy, childbirth, or related medical conditions), sexual orientation, gender, gender identity, gender expression, transgender status, sexual stereotypes, age, status as a protected veteran, status as an individual with a disability, or other applicable legally protected characteristics. We are committed to providing reasonable accommodations for candidates with disabilities in our recruiting process. If you need any assistance or accommodations due to a disability, please let your recruiter know.
To all recruitment agencies: Collaborative Robotics does not accept agency resumes. Please do not forward resumes to our employees. Collaborative Robotics is not responsible for any fees related to unsolicited resumes.
Our full-time compensation package includes base salary plus equity and comprehensive benefits. Our salary ranges are determined by role and experience level. The range reflects the minimum and maximum target for new hire salaries for the position in Santa Clara, CA. Within the range, individual pay is determined by additional factors, including job-related skills, experience, and relevant education or training.