Senior Director for Business Development - ESA and European Commission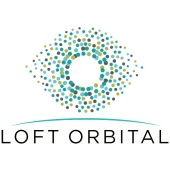 Loft Orbital
Sales & Business Development
Toulouse, France
Posted on Friday, February 10, 2023
Wanna Join the Adventure?
Loft Orbital is looking for a Senior Director to lead our European institutional business development efforts, with a specific focus on the European Space Agency (ESA) and the European Commission (EC).
Having set up our European office in Toulouse, we've become a key player in the industry, and are looking to expand upon our success.
The ideal candidate will be an established business development professional within the European space industry. With a strong network within both ESA and the EC, they will actively seek out new opportunities, building a strong pipeline for our future missions and successfully closing contracts. In addition this person will be looking for other institutional (CNES, DLR, UKSA) and commercial opportunities to grow our client base in Europe.
Research shows that while men apply to jobs where they meet an average of 60% of the criteria, women and other marginalized people tend to only apply when they meet 100% of the qualifications. At Loft, we value respectful debate and people who aren't afraid to challenge assumptions. We strongly encourage you to apply, even if you don't 'check all the boxes.
About The Role:
Lead the Business Development effort with respect to the European Space Agency and the European Commission.
Define and implement ways to influence the design of Requests for Proposals, by ensuring a continuous dialogue, producing White Papers, and setting up other ways to increase Loft Orbital's recognition, visibility and credibility
Manage Loft Orbital answer to those RFP
Develop a lobbying and communications plan to maximize the chance of closing
Lead on other European Institutional opportunities CNES, DLR, UKSA etc.
Lead on the business development of commercial European industrial clients.
Identifying new opportunities and building a solid sales pipeline.
Negotiation of contracts leading to successfully winning business.
Regularly interact with French government customers in both business and technical conversations. You will be expected to deeply understand Loft Orbital's technologies and value proposition and be able to convey it to prospective customers.
Interface between Loft Orbital's subject-matter experts within the engineering team, to build comprehensive technical solutions for Loft Orbital's customers.
Writing white papers (or relying on others to get them written) and coordinating Loft Orbital responses to RFPs and RFIs, as well as grants
Understand, explain, and synthetize the entire scope of activities performed by Loft Orbital (software development, satellite system design, satellite operations) to sell to the French Government
Must Haves:
Demonstrated success in capturing new business with ESA and EC
Understanding of the operating practices of ESA and the EC, and associated procurement processes
10+ years of relevant experience in a customer-focused position involving technical knowledge of the company's products or services, specifically focused on space systems or equivalent.
Experience and/or familiarity with ESA/EC lobbying
Technical background in the Space sector
Extensive experience in technical writing of Request for Proposal (RFP) responses
Effective professional communication skills
Fluency in English, both spoken and written
Nice to Haves:
French language skills
Other European language skills
Some of Our Awesome Benefits:
Equity, we want you to have an active role in our success
Up to 35 days of Paid Time Off (vacations & RTT ) and flexible working hours, we want you to be at your best
Health and life insurance, we care about your health
Lunch Vouchers, because let's be honest, we love food! (we even have a slack channel about it #loft-gourmand)
Cross-office travel opportunities between San Francisco, Colorado, and Toulouse to learn from our differences
Company and team off-sites and many other events to work & celebrate together
Relocation assistance to Toulouse when applicable
Who We Are
Loft Orbital builds "shareable" satellites, providing a fast & simple path to orbit for organizations that require access to space. Powered by our hardware & software products, we operate satellites, fly customer payloads onboard, and handle entire missions from end to end - significantly reducing the lead-time and risk of a traditional space mission.
Our standard interface enables us to fly multiple customer payloads on the same satellite, with capabilities such as earth imagery, weather & climate /science data collection, IoT connectivity, in-orbit demonstrations, and national security missions. Our customers trust us to manage their space infrastructure, so they can focus on what matters most to them: operating their mission and collecting their data.
At Loft, you'll be given the autonomy and ownership to solve significant challenges, but with a close-knit and supportive team at your back. We believe that diversity and community are the foundation of an open culture. We are committed to hiring the best people regardless of background and make their time at Loft the most fulfilling period of their career.
We value kind, supportive and team-oriented collaborators. It is also crucial for us that you are a problem solver and a great communicator. As our team is international, you will need strong English skills to better collaborate, easily communicate complex ideas and convey important messages.
With 3 satellites on-orbit and a wave of exciting missions launching soon, we are scaling up quickly across our offices in San Francisco, CA | Golden, CO | and Toulouse, France.
As an international company your resume will be reviewed by people across our offices so please attach a copy in English.