Digital Verification Engineer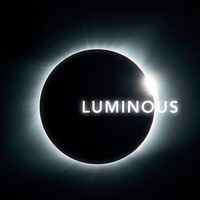 Luminous Computing
United States
Posted on Friday, October 21, 2022
Description
Data movement bottlenecks are the single greatest limiting factor in developing novel hardware for machine learning. We use silicon photonics to break through these barriers, and we're re-architecting the entire AI hardware stack in order to provide multiple-order-of-magnitude improvements in bandwidth and performance. We are creating a hardware/software solution that will outperform the world's largest AI supercomputers. Luminous is backed by Bill Gates, Luke Nosek, Ali Partovi and Dara Khosrowshahi, among others.
About the role:
We are looking for experienced Design Verification Engineers to join our fast paced engineering organization working on cutting-edge technologies in the AI HW acceleration space. You will be part of a highly dynamic execution team verifying complex SOC designs at IP level, SubSystem level, and Full chip level. You will be contributing to infrastructure methodologies, tools and flows, mentoring the team with best coding practices. Experience with one or all of ARM or RISC-V based SoCs, DDR memory interfaces, on-chip interconnect fabrics, or SoC interfaces is required.

What you will be doing:
Responsible for SOC Functional verification and sign-off.
Help define a comprehensive verification methodology for SOCs - test plan development, coverage goals, simulation performance enhancements and regression methodology using Verilog, System Verilog, UVM, C/C++, Perl/Python.
Evaluate tradeoffs between block vs full chip verification scope with directed vs constrained random tests to define verification test bench boundaries.
Develop system level verification strategy.
Develop highly reusable system level test plan content and execute the content.
Architect the reusable and scalable test bench.
Integrate VIPs for AHB/APB/I3C/SPI/UART/JTAG/etc.
Integrate VIPs for PCIE/AXI and build system stimulus on top of VIP stimulus library.
Integrate DIMM model and work with designers on phy bring up and implement complex address translation functions.
Develop VIPs for complex proprietary protocols.
Execute coverage for verification closure, conduct reviews.
Develop and maintain regressions, tools, infrastructure .
Measure performance and work with architects and designers to meet the spec.
Write verification firmware, bring up real firmware.
Functional bring up and debug support on FPGA/emulation platform.
Work with Architects and Designers to deliver bug free SOC.
Close the full verification cycle of block/subsystem/full chip/multi chip.
Support post-silicon bring up.
Requirements
20+ years of industry experience in pre-silicon verification.
Highly hands-on technical experience with great debug skills.
Passionate about solving complex problems through highly independent hands-on work with cutting-edge verification tools, flows and methodologies.
Expert in creating verification environment from scratch for IP/SubSystem/SOC using Verilog, System Verilog, UVM, C/C++, perl, python.
Highly experienced in verifying system architecture including, Memory subsystems , IO peripherals(SPI/UART/I3C/JTAG), bus protocols (AXI/APB/AHB), PCIE, PHY, NOC, interconnects, Fabrics, RISC-V based designs, CPU clusters, accelerators.
Experience in leadership and mentoring team members.
Proven experience in full chip verification from test plan development to tape-out sign-off.
Strong written and verbal communication skills for strong collaboration with verification, design, architecture teams.
Expertise in using Cadence tools - Xcelium, vManager, waveform debug tool is a plus.
Benefits
Why Luminous Computing?
Our benefits are here to support you!

Competitive salary and benefits
401(k) program with company match of 100% up to 4% of your annual salary
Comprehensive medical / dental / vision, STD/LTD, AD+D and Life Insurance
Flexible vacation and company paid holidays
Daily lunch, dinner, snacks and drinks for on-site employees
12 weeks of paid Parental Leave
Flexible Spending Account (FSA), Health Savings Account (HSA)
Pre-Tax Transportation and Commuter Benefits
Mental Health Benefits
We're remote friendly

We believe that your value to the team can be provided at a Luminous Computing office or from the comfort of your home. Depending on your function, enjoy the flexibility of remote work and join our growing community of remote employees in the continental United States.
We're vested

You won't just own your work here, you'll have the potential to own equity in Luminous Computing. We are competing in a market that is projected to grow exponentially, which gives our company valuation room to grow at tremendous rates.

Additional information

This role will receive a competitive salary + benefits + equity. The salary for US-based employees will be aligned with the range below based on location; $215,000 - 290,000.
Luminous is committed to supporting candidates through the hiring process by providing reasonable accommodations, upon request, to individuals with disabilities or special needs. If you need assistance or an accommodation, please reach out to our People Team at .
Luminous Computing provides equal employment opportunities (EEO) to all employees and applicants for employment without regard to race, color, religion, sex, national origin, age, disability, or genetics. In addition to federal law requirements, Luminous abides by applicable state and local laws governing nondiscrimination in employment. This policy applies to all terms and conditions of employment, including recruiting, hiring, placement, promotion, termination, layoff, recall, transfer, leaves of absence, compensation, and training.
Note to Recruitment Agencies: Luminous Computing does not accept unsolicited agency resumes. Furthermore, Luminous Computing does not pay placement fees for candidates submitted by any agency other than its approved partners.