Chemical Process Engineer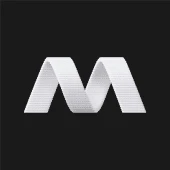 Mighty Buildings
Other Engineering
Monterrey, Nuevo Leon, Mexico
Posted on Thursday, October 26, 2023
Mighty Buildings is a construction technology company with offices in Oakland, and Monterrey.

We are disrupting the construction industry by creating beautiful, sustainable, and high-quality homes using 3D printing, advanced materials, and robotics automation.

We've raised Series B funding and are backed by top investors like Khosla Ventures, Zeno Ventures, and Y-Combinator.
What You'll Be Doing
Collaborate with R&D Engineering and Quality to develop process controls during chemical mixing process based on material specifications.
Provide technical supervision and instructions to process operators.
Work with R&D Engineering to optimize current material production instructions and standard operating procedures. Develop procedures for new formulations.
Collaborate with R&D Engineering to improve existing chemical formulations and develop new ones.
Ensure product quality meets/exceeds industry standards. Implement rigorous testing protocols and aid with investigating the root causes of quality issues.
Lead evaluation and optimization of mixing technologies to achieve optimal material performance and manufacturability.
Utilize knowledge of rheology to anticipate and solve challenges related to material behavior during production and handling.
Continuously monitor and optimize mixing parameters to ensure product consistency and quality.
Work closely with the Supply Chain team to coordinate supply of raw materials and define raw material quality requirements.
What's Required
10+ years of experience in composite materials.
Proven track record in material production and process optimization.
Proficient in relevant software tools and applications.
Strong knowledge of process engineering, chemical formulation, and material properties.
Exceptional written and verbal communication skills, with the ability to distill complex information into clear communications.
Demonstrated experience with scaling processes, with an understanding of the impact of scale on unit operations /commercial-scale embodiment /design.
Knowledge of the modern mixing equipment, and its implementation.
Fluent english.