Data Analyst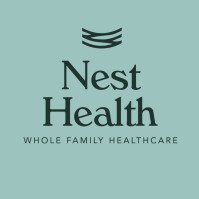 Nest Health
IT, Data Science
Remote
Posted on Thursday, June 29, 2023
About Nest Health
Nest Health is an innovative, value-based pediatric and adult primary care provider that brings care to families, as a unit, at home. The Nest interdisciplinary clinical team provides medical, behavioral, and social care with convenient 24/7access. We make care easy by combining appointments and eliminating access barriers such as transportation, childcare, and the need for missed work or school days.
The following core values guide us:
Collaboration – We collaborate with each other, with families, and with the communities we serve
Humility – We recognize that our members often have the answers
Authenticity – We bring our diverse experiences and real selves to our work
Resourcefulness – We are builders and problem solvers
Joy – We bring joy to our work and our members' families
Nest was co-founded by Dr. Rebekah Gee, the former Secretary of Health for the State of Louisiana and the former CMO for Medicaid and the Title V program, and Rebecca Kavoussi, former Western US President at Landmark Health and former head of global clinical operations at Babylon Health. Nest has funding and support from the venture capital firms 8VC and Blue Venture Fund. Employees can develop and grow with the company and receive paid holidays and vacation; health, vision, and dental coverage; short-term and long-term disability coverage; and the ability to contribute to a 401K.
Role Summary
Nest Health is looking for a Healthcare Data Analyst to join our growing IT team as we build an initial version of our data warehouse. The Healthcare Data Analyst will leverage their healthcare and technical knowledge to evaluate business requirements and perform advanced data integration and analysis. Work with Nest stakeholders to develop and maintain advanced reporting and analytics using BI tools.
What You'll Do
·
Drive requirements gathering to help build the Nest health data assets.
·
Help formalize normalization patterns from multiple data sources to a normalized target warehouse format.
·
Map, process, test, and maintain the data sources relevant to Nest Health's operations.
·
Help prepare, develop, and model business-oriented reports and dashboards to enable operational efficiency and decision-making.
·
Create and maintain documentation related to data sources, mapping, and transformation.
·
Identify opportunities to use data to develop new strategies and improve business performance.
Experience Needed
·
Bachelor's degree in Computer Science, Mathematics, Statistics, or a related field. A comparable combination of education and experience may be considered.
·
Minimum of 3 years of data analysis experience, focusing on healthcare.
·
Minimum of 2 years of experience working with big data (preferably cloud-based).
·
Minimum of 2 years of experience developing, deploying, and maintaining analytical dashboards leveraging BI tools.
Skills Required
·
Experience working as a business/data analyst in a highly regulated industry (e.g. Healthcare, Finance, etc.)
·
Experience using Snowflake or equivalent cloud-computing data warehouse.
·
Working experience with PowerBI or equivalent BI tool.
·
Working experience with SQL.
·
Working knowledge of the Microsoft Azure cloud computing platform.
·
Familiarity with Microsoft DevOps or any comparable product management and source control ecosystem.
·
Excellent communication and interpersonal skills.
·
Ability to work independently and as part of a team.
·
Ability to identify problems, evaluate alternatives, and implement effective solutions.
·
Comfortability working in a "greenfield" environment.
·
Experience with P4P programs is a plus.
Nest understands that job requirements sometimes exclude people who identify with historically marginalized groups from applying to jobs for which they are qualified. Even if you don't meet 100% of the requirements listed, or if you achieved these requirements through unconventional channels, we encourage you to apply.
Travel & Physical Requirements
● Travel as needed for the role
● Prolonged periods sitting at a desk and working on a computer
● Must be able to lift up to 15 pounds at times
Covid 19 Vaccination - Please Read:
To protect the health and safety of our employees, we require any employee conducting in-person work to be fully vaccinated against COVID-19 by their start date. Any individuals subject to this requirement may request an exemption based on a sincerely held religious belief or medical need. Such requests will be subject to review and approval by Nest Health, and exemptions will be granted only if Nest Health can reasonably accommodate the requested exemption.
Nest Health celebrates the diversity of our patient population and seeks diversity on our team. We are an equal opportunity employer, indiscriminate of race, religion, ethnicity, national origin, citizenship, gender, gender identity, sexual orientation, age, veteran status, disability, genetic information, or other protected characteristics.