Family Advocate (Medical Assistant) - Bilingual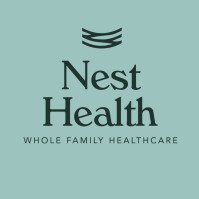 Nest Health
Legal
New Orleans, LA, USA
Posted on Thursday, August 17, 2023
Nest Health, launched in New Orleans, LA
, is Nest Health is a new, whole-family healthcare practice delivering convenient and compassionate house calls and virtual care to parents and their kids. Nest makes healthcare easy for moms, dads, babies, kids, and teens living in the same home. With evening and weekend appointments, house calls, virtual visits, same-day and next-day availability, plus a 24/7 nurse line, families do not need multiple appointments, extra time off work, childcare or transportation to get the help and care they need, when they need it.
We are guided by
our CHARJ, the Nest core values:
Collaboration
– We co
llaborate with each other, with families and with the communities we serve
Humility
– We recognize that our teammates and our member families often have the
answers
Authenticity
– We bring our diverse experiences and real selves to our
work
Resourcefulness
– We are builders and problem
solvers
Joy
– We bring joy to our work and our member
families
Nest was co-founded by Dr. Rebekah Gee, the former Secretary of Health for the State of Louisiana and the former CMO for Medicaid and the Title V program; and Rebecca Kavoussi, former Western US President at Landmark
Health and former head of global clinical operations at Babylon Health. Employees will be afforded an opportunity to develop and drive their careers with this fast paced and innovative company while receiving competitive compensation, paid holidays, vacation, excellent medical health, vision and dental coverage; short-term and long-term disability coverage; and the ability to contribute to a 401K.
Role Summary
The Family Advocate (FA) is a vital member of the Nest Health interdisciplinary care team who has training and experience as a Medical Assistant (MA). The FA provides direct patient care to adults and children in the home setting (under the supervision of an authorized clinician) and has lived experience with the communities served by Nest Health. The FA has excellent interpersonal skills, which enables effective collaboration with patients, doctors, nurses, and other professionals and helps build trust and maintain a strong connection to Nest family members. The FA coordinates services delivered by Nest Health and helps refer to external social care providers that address the social drivers of health (food insecurity, housing instability, domestic violence, financial hardship and lack of access to transportation, for example).
Accountabilities & Outcomes
What You'll Do:
●
Provide direct patient care and support for a panel of patients in the home setting which may include but not be limited to the following:
○
Perform tasks under the direction of the licensed provider including taking vital signs, updating patient history, collecting lab specimen, and assisting with exams.
○
Administer oral, topical, and injectable medications and/or vaccinations.
○
Interview patients and record medical history including standardized screening questionnaires.
○
Assist providers in procedures using aseptic techniques.
○
Adhere to infection control standards including, but not limited to, hand hygiene, use of PPE, and isolation of patients with known infectious disease.
○
Complete accurate EMR documentation of patient information and services provided per the requirements of Nest Health
●
Demonstrate effective teamwork, communication, and collaboration as part of an interdisciplinary care team.
●
Assists in patient registration, administrative workflows, and prior authorization approvals.
●
Fulfill clerical responsibilities which may include, sending/receiving/scanning medical records, obtaining diagnostic reports, hospital notes & referral information, completing forms/requisitions, managing the charting process & sending specimens to labs
Actively participate in all compliance-related matters including, but not limited to, equipment, laboratory tests, medications, and vaccine inventory.
●
Provide information and assistance through advocacy, navigation support, and education to Nest families on availability and eligibility of health and social care services. Follow up with families to ensure they were able to access the resources provided/suggested by Nest.
●
Collaborate with the interdisciplinary team to proactively contact families and ensure they are connected to the providers, resources, support they need to meet their family health goals.
Skills & Competencies
Experience, Qualifications & Skills:
●
Successful completion of an accredited Medical Assistant program.
●
Fluency in both English and Spanish is required for this position.
●
High School Diploma or equivalent required: 1-3 years of relevant experience
●
Vital Signs and phlebotomy experience: 1 year
●
EMR Systems Experience: 1 year
●
Experience in counseling, community work or community health activities in a government agency or community-based organization engaged in providing services to the public, assisting community members in obtaining services is a plus.
●
Demonstrate strong communication and interpersonal skills; ability to interact with multiple constituencies and exercise "people skills".
Demonstrate ability to exercise standards of professionalism, including appearance, presentation, and demeanor.
Travel & Physical Requirements
●
This is a full-time role based in our New Orleans office.
●
Ability to lift (or pull) 40 pounds
Covid 19 Vaccination (Louisiana Only) - Please Read:
Nest Health requires all employees to prove they have been fully vaccinated for COVID-19. Any individuals subject to this requirement may request an exemption based on a sincerely held religious belief or medical need. Such requests will be subject to review and approval by Nest Health, and exemptions will be granted only if Nest Health can provide a reasonable accommodation in relation to the requested exemption.
Nest Health celebrates the diversity of our patient population and seeks diversity on our team. We are an equal opportunity employer, indiscriminate of race, religion, ethnicity, national origin, citizenship, gender, gender identity, sexual orientation, age, veteran status, disability, genetic information, or any other protected characteristic.