Advanced Practice Provider - In Home Family PCP $5,000 sign-on bonus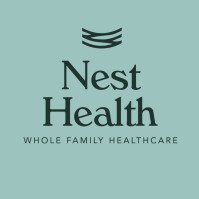 Nest Health
New Orleans, LA, USA
Posted on Friday, August 25, 2023
**$5,000 sign-on bonus**
** Relocation Assistance Available**
Nest Health, launched in New Orleans, LA
, is Nest Health is a new, whole-family healthcare practice delivering convenient and compassionate house calls and virtual care to parents and their kids. Nest makes healthcare easy for moms, dads, babies, kids, and teens living in the same home. With evening and weekend appointments, house calls, virtual visits, same-day and next-day availability, plus a 24/7 nurse line, families do not need multiple appointments, extra time off work, childcare or transportation to get the help and care they need, when they need it.
We are guided by
our CHARJ, the Nest core values:
Collaboration
– We co
llaborate with each other, with families and with the communities we serve
Humility
– We recognize that our teammates and our member families often have the
answers
Authenticity
– We bring our diverse experiences and real selves to our
work
Resourcefulness
– We are builders and problem
solvers
Joy
– We bring joy to our work and our member
families
Nest was co-founded by Dr. Rebekah Gee, the former Secretary of Health for the State of Louisiana and the former CMO for Medicaid and the Title V program; and Rebecca Kavoussi, former Western US President at Landmark
Health and former head of global clinical operations at Babylon Health. Employees will be afforded an opportunity to develop and drive their careers with this fast paced and innovative company while receiving competitive compensation, paid holidays, vacation, excellent medical health, vision and dental coverage; short term and long term disability coverage; and the ability to contribute to a 401K.
The Nurse Practitioner (NP) or Physician Assistant (PA) provides whole-family primary, acute,
chronic and pediatric care to patients of all ages and backgrounds
in the home setting and virtually
. The role will include performing physical examinations, conducting screening and prevention, interpreting lab tests and overseeing the health of patients and their families under the supervision of physicians and with the support of licensed specialists in nutrition and behavioral health who will mainly operate via telehealth. The NP or PA is both a health practitioner and an educator, delivering care in a culturally congruent, non-judgmental manner and collaborating closely with a group of Medical Assistants trained as Community Health Workers who visit homes, conduct screenings, collect vitals and help support social services navigation.
·
Work with the Nest Care Team in the home, fostering collaboration,
shared-decision making, and partnership across clinical and non-clinical care team members, including MAs/ CHWs, LCSWs and other clinicians
·
Manage a panel of families to improve their health through longitudinal primary care, care management, and care coordination in the home setting and virtual care modalities as appropriate (video, phone, SMS), performing multiple visits per day
·
Conduct patient assessments, physical
exams and care management for Nest families in the home setting, including infant and well child exams
·
Perform episodic urgent/acute medical health visits and/or telephone calls for
members on your panel to ensure that timely and appropriate medical care in order to avoid emergency department visit or hospitalization
·
Perform post-discharge visits for your panel within 48-72 hours of discharge from a facility to decrease risk of readmission; perform detailed medication reconciliation, and assure that appropriate
long term services are in place
·
Maintain clinical policies and standards, patient safety, health information documentation, SOAP notes and medical records
·
Order, administer,
obtain and record diagnostic tests (blood tests, X-rays etc.)
·
Diagnose health conditions and illnesses, assess cases presented to you by your care team and utilizing your clinical competencies, prioritize patient needs
·
Propose treatments for chronic and infectious diseases, prescribe and reconcile appropriate medications, and educate patients about their conditions and medications
·
Maintain,
update and escalate accurate case notes, concerns and reports, monitoring clinical quality gaps in care at the household level in consultation with the care team
·
Educate patients, their family members and non-clinical staff on preventive care and wellness
·
Utilize Nest Health's electronic health record and care management tools to collect data, document member interactions in the field, organize information, track tasks, and communicate with your team, members, and community resources
·
Attend daily team huddles and weekly case conferences to advise on physical health needs and establish health goals as part of member's NAP (Nest Action Plan)
·
Work with leadership and product development teams to iterate on software and operational workflows and tooling.
·
Experience providing clinical services to individuals with both chronic medical and behavioral health conditions, and interest in serving complex, vulnerable populations
·
Demonstrated proficiency, prior experience, and/or willingness to train in clinical nursing skills such as wound assessment and care, blood drawing (venipuncture & phlebotomy), assessment and care plan reinforcement for common adult and pediatric chronic conditions such as diabetes, respiratory concerns, hypertension, CHF, depression, etc.
·
Proven skills, knowledge base, and judgment necessary for independent clinical decision-making and problem solving
·
Motivated to explore and test ways that technology can support your work and help drive the ongoing movement toward new and better care models
Experience & Qualifications:
·
Completion of Physician Assistant or Nurse Practitioner accredited program and ability to obtain an active, unrestricted license to practice in Louisiana is
required; Additional state licenses a plus
·
Experience and training in family medicine is required and must be able to treat patients through lifecycle, ages 0 to 64 yrs.
·
Available to work a
full time, five day work week and participate in rotating on call schedule that includes occasional evening and weekend days each month
·
Proficiency in and experience using EMRs
·
Maintains current CPR certification (BLS)
·
Able to meet Nest Health credentialing requirements
·
Malpractice profile meets Nest Health risk guidelines
·
Experience serving underserved populations with complex social needs preferred
·
Experience working as a member of an interdisciplinary care team preferred
·
Experience in a startup environment is a plus, but not required
Nest understands that job requirements sometimes exclude people who identify with historically marginalized groups from applying to jobs for which they are qualified. Even if you don't meet 100% of the requirements listed, or if you achieved these requirements through unconventional channels, we encourage you to apply.
Travel & Physical Requirements
·
This is a New Orleans-based role
·
Must have a driver's license, auto insurance, a car (mileage is reimbursed), and the ability to drive to the homes of Nest families and carry portable healthcare supplies and tools
·
Must be able to
lift up to 25 pounds at times
Covid 19 Vaccination - Please Read:
To protect the health and safety of our employees, we require any employee conducting in-person work to be fully vaccinated and
up-to-date against COVID-19 by their start date. Any individuals subject to this requirement may request an exemption based on a sincerely held religious belief or medical need. Such requests will be subject to review and
approval by Nest Health, and exemptions will be granted only if Nest Health can provide a reasonable accommodation in relation to the requested exemption.
Nest Health celebrates the diversity of our patient population and seeks diversity on our team. We are an equal opportunity employer, indiscriminate of race, religion, ethnicity, national origin, citizenship, gender, gender identity, sexual orientation, age, veteran status, disability, genetic information, or any other protected characteristic.