General Manager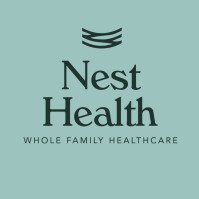 Nest Health
Operations
New Orleans, LA, USA
Posted on Monday, August 28, 2023
Nest Health, launched in New Orleans, LA
, is Nest Health is a new, whole family healthcare practice delivering convenient and compassionate house calls and virtual care to parents and their kids. Nest makes healthcare easy for moms, dads, babies, kids and teens living in the same home. With evening and weekend appointments, house calls, virtual visits, same day and next day availability, plus a 24/7 nurse line, families do not need multiple appointments, extra time off work, childcare or transportation to get the help and care they need, when they need it.
We are guided by
our CHARJ, the Nest core values:
Collaboration
– We co
llaborate with each other, with families and with the communities we serve
Humility
– We recognize that our teammates and our member families often have the
answers
Authenticity
– We bring our diverse experiences and real selves to our
work
Resourcefulness
– We are builders and problem
solvers
Joy
– We bring joy to our work and our member
families
Nest was co-founded by Dr. Rebekah Gee, the former Secretary of Health for the State of Louisiana and the former CMO for Medicaid and the Title V program; and Rebecca Kavoussi, former Western US President at Landmark
Health and former head of global clinical operations at Babylon Health. Employees will be afforded an opportunity to develop and drive their careers with this fast paced and innovative company while receiving competitive compensation, paid holidays, vacation, excellent medical health, vision and dental coverage; short term and long term disability coverage; and the ability to contribute to a 401K.
Role Summary
The General Manager (GM) of the Louisiana market is responsible for the operational and financial performance of Nest's founding market, including being accountable for the Louisiana P&L and for building and managing the Louisiana interdisciplinary care team to meet operational, financial, and quality metrics, including engagement, clinical quality, and medical savings. The GM reports to the COO and partners with leaders throughout the organization to execute and continually improve the Nest model of care and protocols. The GM will collaborate closely with the market's Associate Medical Director to ensure providers are equipped with the tools, knowledge, and administrative infrastructure to provide excellent care to Nest families. Serving as the GM in Nest's first market will allow the chance to create the blueprint for future market launches in the organization. There are unlimited opportunities for growth with this position due to its high visibility and importance in the organization.
What You'll Do
Own responsibility and accountability for all quality, financial, and operational metrics throughout the market. Quickly identify risks, and develop and efficiently implement strategies to close gaps and meet outcome and financial targets.
·
Provide direct leadership, coaching, and guidance to clinicians, managers, outreach staff, and other market team members to meet expected performance levels.
·
Collaborate closely with the Associate Medical Director to ensure team members across the market are meeting visit and outcome expectations and collaborating effectively, and with the market's Health Services Manager to ensure performance across the interdisciplinary team.
·
Manage market P&L and metrics effectively to meet or exceed financial, process and outcome goals.
·
Develop strong partnerships with executive leaders across the organization including, but not limited to, IT/Product, Clinical Operations, and Business Development to support high-quality growth and performance within the market, and to inform the Nest model of care for scale.
·
Have deep understanding of local market dynamics including competitive landscape, geographical impacts to operations, and outreach strategies which will be most likely to succeed.
·
Coordinate with Payer Operations and Business Development teams to manage payer relationships and grow Nest's footprint in Louisiana.
·
Serve as the external face of the organization with strategic partners, local community groups, local health systems, and state regulators.
·
Hire, build and develop a diverse team of high-performing clinicians and market staff.
Experience, Qualifications & Skills:
·
Education: Bachelor's degree in business administration or a healthcare-related field. Master's degree preferred.
·
Minimum of seven (7) years of progressive leadership experience in healthcare or related field required, with demonstrated success in managing and developing high-performing, cross-functional teams.
·
Experience in owning and managing a P&L.
·
Experience in a startup or fast-paced, rapidly evolving environment required, with a track record of building and scaling operations to meet organizational goals and objectives, particularly in the value-based care delivery environment.
·
Experience working within or with providers and payers in a value-based care context strongly preferred.
·
Experience with home care delivery, population health management, care coordination, or other relevant clinical operations preferred.
·
Strong analytical and problem-solving skills required.
·
Seasoned communicator with the ability to effectively inform, motivate, and guide an intradisciplinary team. Strong presentation skills required.
·
Deep experience hiring and managing an intradisciplinary team that includes clinicians.
·
Demonstrated commitment to Nest Health's mission, vision, and values, with a passion for improving healthcare outcomes for underserved populations and an ability to align cross-functional teams to the mission.
·
Flexibility and adaptability to respond to the changing needs and priorities in a start-up environment.
Nest understands that job requirements sometimes exclude people who identify with historically marginalized groups from applying to jobs for which they are qualified. Even if you don't meet 100% of the requirements listed, or if you achieved these requirements through unconventional channels, we encourage you to apply.
Travel & Physical Requirements
●
This is a local, in-office role supporting our New Orleans market but may require travel to future markets.
Covid 19 Vaccination - Please Read:
Nest Health requires all patient-facing employees to provide proof that they have been fully vaccinated and are up to date for COVID-19. Any individuals subject to this requirement may request an exemption based on a sincerely held religious belief or medical need. Such requests will be subject to review and approval by Nest Health, and exemptions will be granted only if Nest Health can provide a reasonable accommodation in relation to the requested exemption.
Nest Health celebrates the diversity of our patient population and seeks diversity on our team. We are an equal opportunity employer, indiscriminate of race, religion, ethnicity, national origin, citizenship, gender, gender identity, sexual orientation, age, veteran status, disability, genetic information, or any other protected characteristic.