Hardware Test Engineer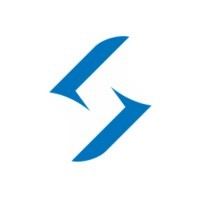 Skyways
Software Engineering, Other Engineering, Quality Assurance
Austin, TX, USA
Posted on Friday, June 30, 2023
At Skyways we are building a new form of air transportation. Some people call it the flying car. We believe fully autonomous unmanned aerial vehicles represent a unique opportunity to move things and ultimately people in new, more efficient ways. Our strategy to get there is completely different than the rest of the industry.

Skyways is a startup based in Austin TX. We are backed by some of the most respected investors in Silicon Valley including YCombinator. Although we consider ourselves early-stage, we already have vehicles in production and in the hands of paying customers. Come join us and work on a transportation revolution to advance our civilization!

Note: most of our jobs are local in Austin TX, with the notable exception of software related roles.

Our team is growing. We are looking for a hardware test engineer to add to our Austin-based engineering team. This position will be responsible for developing and executing new ground tests as well as executing and improving legacy tests. Testing encompasses structural, electrical, and propulsion systems. This position requires significant hands on work to build, configure, troubleshoot, and run tests. If you like the blend of design, engineering, and hands-on work, this is a great position to get that mix!
Responsibilities
Own and drive multiple component and sub-assembly tests for the purpose of completing R+D, Qualification and Acceptance of various aircraft and GSE components.
Components and systems under test include structural, mechanisms, propulsion, avionics, electrical power systems, mechatronics, and batteries.
Work with design engineers to define test requirements and goals.
Design and develop test methods and best practices.
Establish and maintain standardized tests and test reports.
Design and build test equipment (structures, fixtures, sensor selection, signal conditioning, data acquisition).
Procure COTS and custom test equipment.
Analyze flight data to drive ground test requirements, and vice verse, correlate ground test results with flight data.
Set up and execute tests, gather data, complete initial data analysis, report results and make recommendations.
Establish data analysis best practices (data grooming, filtering, statistical analysis, graphs, etc).
Requirements
Bachelors degree or 3+ years relevant experience in Mechanical, Aerospace or Electrical engineering.
Basic proficiency with first principals of Mechanical and Electrical Engineering.
Experience with data acquisition and signal conditioning.
Experience with multimeters and osciloscopes
Experience with basic functions of MATLAB, Python, VBA or other engineering programming languages.
Highly independent worker with strong problem-solving skills.
Excited to work with your hands, wear many hats and learn new things.
Be an awesome and friendly individual.
Pluses
participated in Formula SAE, Baja SAE, Solar Car, Intercollegiate Rocket Engineering Competition, Design Build Fly (DBF), FIRST Robotics, Battlebots, etc.
OR you have any real world experience building things!