Test Technician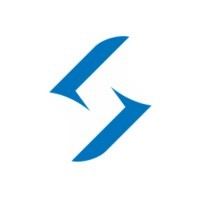 Skyways
Austin, TX, USA
Posted on Friday, June 30, 2023
At Skyways we are building a new form of air transportation. Some people call it the flying car. We believe fully autonomous unmanned aerial vehicles represent a unique opportunity to move things and ultimately people in new, more efficient ways. Our strategy to get there is completely different than the rest of the industry.

Skyways is a startup based in Austin TX. We are backed by some of the most respected investors in Silicon Valley including YCombinator. Although we consider ourselves early-stage, we already have vehicles in production and in the hands of paying customers. Come join us and work on a transportation revolution to advance our civilization!

Note: most of our jobs are local in Austin TX, with the notable exception of software related roles.

We are growing and looking for a Test Technician to join our team. You are excited about things that fly. You are not afraid of wearing many hats. You are willing to work directly on the aircraft and see your creation take flight. You are excited about joining a startup, an extremely fast-paced environment where we get things done.
Responsibilities
Assemble structural fixtures, test stands and other tools necessary for the testing of prototype and production parts, hardware and components.
Testing of prototype/production parts, hardware, components and systems. Including but not limited to composites, electrical, avionics, propulsion and ground support equipment.
Composite prototype fabrication: wet layup/prepreg parts using multiple epoxy resin systems, fiberglass, carbon fiber, kevlar, foam/honeycomb cores, vacuum bagging, curing and trimming.
Electrical/Avionic prototype fabrication: wiring harness fabrication (stripping, splicing, soldering, cap/stow, correct termination, crimping and pinning/depinning connectors). Using multimeters, clamp meters, digital oscilloscope, power supplies, etc. Build/solder prototype circuit boards, PCBs and PCAs per specifications.
Troubleshooting and debugging issues.
Using data acquisition systems, sensors, and prototype circuits.
Work on multiple projects concurrently.
Work with the Test Engineer (and/or the responsible Engineer for a test) on a daily basis through project builds.
Work with the Manufacturing department when necessary through project builds.
Keeping a clean and organized shop/work area.
Required Skills & Experience
5+ years of hands-on professional experience.
2+ years of basic electrical experience and understanding.
Outstanding hands-on skills with significant experience using basic shop tools.
Strong communication skills.
Strong work ethic and meticulous attention to detail.
Good problem-solving skills and solution oriented.
Ability to read, understand and follow schematics/build instructions.
Ability to work independently and on a team with minimum supervision at times.
Ability to work under pressure and tight deadlines with little resources.
Ability to adapt to changes common in startup companies and R&D environments.
Proficient in computer skills (Google Suite/Microsoft Office).
High School Diploma.
Desired Skills/Experience
Experience in either fields of robotics, aerospace, automotive maintenance/repair and motorsports.
1+ years of Composite experience.
1+ years of Aircraft building/assembly experience.
1+ years of Aircraft Maintenance experience.
A&P License.
Flight Test Experience.
Experience flying planes and/or large drones.
Essential Job Functions
Occasional lifting parts and/or objects that are 50+ lbs.
Standing 90% + of the day, sometimes 8 -12 hours per day.
Manual dexterity to handle small parts, objects and tools.
Multiple work environments, included but not limited to working in a busy shop, around different types of equipment, aircraft structures and outside.
Wearing the proper PPE for different tasks.