Electrical Engineer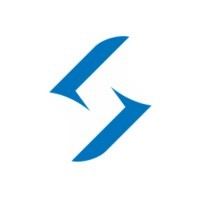 Skyways
Other Engineering
Austin, TX, USA
Posted on Friday, June 30, 2023
At Skyways we are building a new form of air transportation. Some people call it the flying car. We believe fully autonomous unmanned aerial vehicles represent a unique opportunity to move things and ultimately people in new, more efficient ways. Our strategy to get there is completely different than the rest of the industry.

Skyways is a startup based in Austin TX. We are backed by some of the most respected investors in Silicon Valley including YCombinator. Although we consider ourselves early-stage, we already have vehicles in production and in the hands of paying customers. Come join us and work on a transportation revolution to advance our civilization!

Note: most of our jobs are local in Austin TX, with the notable exception of software related roles.

Skyways is seeking a talented electrical engineer to join our team designing hybrid-electric aircraft. This engineer will work closely with mechanical, software, and other cross-functional teams. You'll be taking ownership of key electrical subsystems and printed-circuit-boards from design through prototyping and to product. This is a hands-on on-site position in Austin, TX. Optimizing designs for reliability, weight, and efficiency will be essential. Entry-level candidates are strongly encouraged to apply.
Responsibilities
Take ownership of multiple critical aircraft electronic systems
Create clear and readable schematics for digital and mixed-signal printed-circuit-boards
Select components for minimum mass and maximum reliability
Investigate modern technologies for power and data transmission/management Use PCB tools to create reliable and low-weight layouts
Write requirements, participate in DFMEAs + create and carry out test and validation plans
Manage, produce, and maintain wiring interconnect and harness diagrams
Required Skills
B.S. in Electrical Engineering or related discipline
Strong EE fundamentals, including familiarity with: Power conversion (linear and switching regulators), Signal conditioning and conversion (Op-amps, ADCs, filters), Discrete semiconductor use (FETs, BJTs, Diodes), Batteries and battery management systems (capacity, energy, resistance, state of charge, state of health, etc), Digital communication protocols (I2C, SPI, CAN, Ethernet, UART), Motor driver circuitry (ESCs, Inverters, H-bridges, etc), High frequency radio systems in the 900-2.4GHz range
Schematic capture and PCB design skills (any EDA tool)
Hands-on experience with building and debugging hardware
Knowledge of oscilloscopes, DC electronic loads, power supplies, milliohm meters, and other benchtop devices is required.
Excellent communication and presentation skills
Desired
Advanced degree in relevant discipline
2+ years of working experience in relevant industry
Familiarity with Altium Designer
High voltage electrical design (100V+)
Exposure to regulatory certification
Design-for-reliability, including use of DFMEA and fault trees
Designing for high EMI environments