Senior Electrical Engineer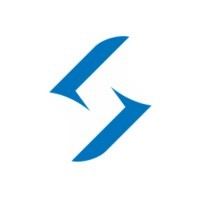 Skyways
Other Engineering
Austin, TX, USA
Posted on Friday, June 30, 2023
At Skyways we are building a new form of air transportation. Some people call it the flying car. We believe fully autonomous unmanned aerial vehicles represent a unique opportunity to move things and ultimately people in new, more efficient ways. Our strategy to get there is completely different than the rest of the industry.

Skyways is a startup based in Austin TX. We are backed by some of the most respected investors in Silicon Valley including YCombinator. Although we consider ourselves early-stage, we already have vehicles in production and in the hands of paying customers. Come join us and work on a transportation revolution to advance our civilization!

Note: most of our jobs are local in Austin TX, with the notable exception of software related roles.

We are growing and are looking for a talented Electrical Engineer to join our team. The right engineer has an expert level of Electrical Engineering knowledge and Robotics experience, as you will be the one who helps us take our already incredible aircraft to new heights (recruiter pun there, apologies).
Responsibilities
take ownership of multiple electronic systems, both in the air and on the ground
develop hardware and firmware hand-in-hand to produce a complete functional product
develop and re-spin PCB designs
develop, test, and validate prototypes with production scaling in mind
communicate with vendors, contractors, and manufacturers of electronic components and assemblies
investigate and resolve anomalous equipment in the lab and in the field
To be the right candidate for this role, you must have the following experience:
minimum BS in Electrical, Computer, or Aerospace Engineering (if you have Robotics experience, we will consider any Eng major)
5+ years of robotics experience
2+ years of experience with DC power Systems
working knowledge of implementing at minimum CAN and I2C hardware and firmware
proficient with Altium, EAGLE or other standard EDA tool
hands-on experience with LiPo/LiIon batteries, including charging and BMS usage
knowledgeable in the use of oscilloscopes, logic analyzers, and power supplies to test and troubleshoot circuits
Having some of this experience is important to us, but not required:
We'd really like for you to have hands-on experience with LiPo/LiIon batteries, including charging and BMS usage
Preferred experience in the aero/aviation field
BMS or motor controller design
experience with RF (VHF, UHF, SHF) TX/RX device integration and troubleshooting
mechanical CAD and 3d printing experience