GNC Engineer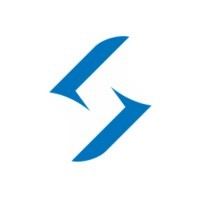 Skyways
Software Engineering
Austin, TX, USA
Posted on Thursday, July 27, 2023
At Skyways we are building a new form of air transportation. Some people call it the flying car. We believe fully autonomous unmanned aerial vehicles represent a unique opportunity to move things and ultimately people in new, more efficient ways. Our strategy to get there is completely different from the rest of the industry.

Skyways is a startup based in Austin, TX. We are backed by some of the most respected investors in Silicon Valley including YCombinator. Although we consider ourselves early-stage, we already have vehicles in production and in the hands of paying customers (see here and here). Come join us and work on a transportation revolution to advance our civilization!

Note: most of our jobs are located in Austin TX, with the notable exception of software related roles.

We are growing and looking for a controls engineer to join our team.

You are excited about things that fly and new fundamental ways to go from A to B. You aren't afraid of tough engineering challenges, that's what gets you up in the morning.

You are willing to work directly on the aircraft and see your creation take flight (we really mean it!). You are excited about joining a startup, an extremely fast-paced environment where we get things done.
Responsibilities
Analyze and improve aircraft control laws to meet company objectives (involves writing lots of code)
Assist flight operations on aircraft configuration and data analysis
Help build simulation and ground/flight testing capabilities
Within 2 months you will
Write scripts to analyze data
Open your first pull request (flight controller or flight computer)
Participate in flight operations and post-flight data analysis
Within 4 months you will
Write your own flight test plan
Support flight operations in flying your test plan/software changes
Write lots of code to be reviewed by other engineers and start reviewing other people's code
Identify next actions to continue working towards company goals
Within 8 months you will
Create flight test plans without supervision
Perform aircraft anomaly investigation from flight data
Write and review even more code related to safety-critical parts of the system
Independently identify your next year's goal for flight software improvements
Requirements