Senior Aero / Mechanical Engineer Lead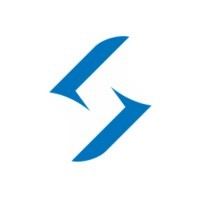 Skyways
Other Engineering
Austin, TX, USA
Posted on Thursday, August 3, 2023
At Skyways we are building a new form of air transportation. Some people call it the flying car. We believe fully autonomous unmanned aerial vehicles represent a unique opportunity to move things and ultimately people in new, more efficient ways. Our strategy to get there is completely different from the rest of the industry.

Skyways is a startup based in Austin, TX. We are backed by some of the most respected investors in Silicon Valley including YCombinator. Although we consider ourselves early-stage, we already have vehicles in production and in the hands of paying customers (see here and here). Come join us and work on a transportation revolution to advance our civilization!

Note: most of our jobs are located in Austin TX, with the notable exception of software related roles.

We are growing and looking for a Senior Aero / Mechanical Engineer Lead to join our team. You are excited about things that fly and new fundamental ways to go from A to B. You aren't afraid of tough engineering challenges, that's what gets you up in the morning. You are willing to work directly on the aircraft and see your creation take flight. You are excited about joining a startup, an extremely fast-paced environment where we get things done.
Responsibilities
Lead hardware / aero effort at Skyways: design, development, and testing of all hardware systems, including flight control systems, navigation systems, propulsion systems, sensor systems, cargo systems, GCS, GSE, and communication systems.
Oversee the selection, specification, and qualification of hardware components, balancing performance, cost, and manufacturability.
Create and manage comprehensive hardware development plans and schedules, ensuring the timely delivery of projects.
Direct and mentor a team of junior to senior engineers, fostering a culture of collaboration, innovation, and high-performance.
Conduct feasibility studies and risk assessments for new hardware designs, providing recommendations based on technical and financial considerations.
Collaborate closely with software engineering, manufacturing, and quality teams to ensure that hardware designs meet all technical and operational requirements.
Drive the creation of prototypes and oversee rigorous testing, ensuring products meet company's objectives.
Take ownership of the overall performance and reliability of the company's product, including during post-launch operations.
Support the resolution of hardware-related issues in a timely and effective manner, troubleshooting problems and driving improvements.
Actively participate in design reviews, providing critical feedback and approval for hardware designs and modifications.
Contribute individually to hardware design and problem-solving when necessary, demonstrating a hands-on approach.
Exhibit a strong sense of ownership, taking responsibility for the outcomes of the engineering team and being accountable for their successes and setbacks.
Foster a culture of integrity, promoting transparency, and honesty in all interactions within the team and with other stakeholders.
Proactively anticipate and address potential issues, demonstrating foresight, and quick problem-solving.
Maintain ambitious goals for yourself and your team, continuously raising the bar for what is possible.
Requirements
Minimum 8 years of experience in a relevant environment (aerospace industry preferred)
degree in mechanical, or aerospace engineering
multi-year experience leading teams
excellent communication skills across the entire org
extensive experience with CAD (SolidWorks preferred)
extensive experience with FEA (Ansys, Nastran)
in-depth understanding of mechanical engineering discipline as it relates to design and analysis
well-versed in the manufacturing processes/techniques used in the aerospace industry
experience working with outside vendors for manufacturing
familiar with technical drawings and GD&T
you want to work at a small early stage startup
you want to wear many hats
self starter and resilient: take a project from start to finish despite vague or little requirements
Pluses
you are a maker and doer! show us your projects!
experience in the aero/aviation field
experience with hands-on manufacturing (CAM, CNC, mill, lathe, composite layup, mold making) and shop tools
experience with 3D printing
experience flying planes and/or large drones
design and analysis of composite structures