Entry Level Technician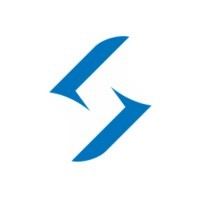 Skyways
Austin, TX, USA
Posted on Saturday, June 12, 2021
At Skyways we are building a new form of air transportation. Some people call it the flying car. We believe fully autonomous unmanned aerial vehicles represent a unique opportunity to move things and ultimately people in new, more efficient ways. Our strategy to get there is completely different than the rest of the industry.

Skyways is a startup based in Austin TX. We are backed by some of the most respected investors in Silicon Valley including YCombinator. Although we consider ourselves early-stage, we already have vehicles in production and in the hands of paying customers. Come join us and work on a transportation revolution to advance our civilization!

Note: most of our jobs are local in Austin TX, with the notable exception of software related roles.

We are growing and seeking entry level technicians to join our team. You are excited about things that fly and new fundamental ways to go from A to B. You aren't afraid of tough challenges and learning new things, that's what gets you up in the morning. You are willing to work directly on the aircraft and see your creation take flight. You are excited about joining a startup, an extremely fast-paced environment where we get things done.

We will teach and train you on the specific skills needed to meet the required responsibilities. All we need from you is the right attitude, being exceptionally skilled with hands-on tasks, and have a good eye for building things.
Responsibilities
Composite Part Fabrication: wet layup/prepreg parts using multiple epoxy resin systems, fiberglass, carbon fiber, kevlar, foam/honeycomb cores, vacuum bagging, curing, trimming and storage.
Aircraft Assembly: trimming, jigging, installing aircraft sub-assemblies/assemblies, hardware installation and torquing.
Electrical: wiring harness fabrication (stripping, splicing, soldering, cap/stow, correct termination, crimping and pinning/depinning connectors). Using multi-meters, wiring harness routing/installation, electrical component assembly and installation.
Flight control systems: fabrication and component integration.
Working with Engineering on a daily basis through project builds.
Build fixtures, rigs and other tools necessary for manufacturing and/or testing of parts.
Run various tests (system functional checks, structural load tests, mechanism motion, electrical power systems, etc).
Support flight testing operations.
Keeping a clean and organized shop.
Required Skills/Experience
0-1 years of experience in the aerospace industry - we will train you on the job!
Can-do / go-getter attitude!
Good hands-on skills and with some experience using basic hand/shop tools (wrenches, drills, saws, etc).
Use of measurement tools (tape measure, multi-meter, calipers, etc).
Strong communication skills.
Strong work ethic and attention to detail.
Ability to work under pressure and tight deadlines.
Able to take direction / unphased by rapid changes in direction.
A desire to understand how things work.
Proficient computer skills.
High School Diploma or GED
Desired Bonus Skills/Experience
Experience in the Aerospace Industry.
Experience with 3D printing.
Experience flying planes and/or large drones.
Hobbies: building cars, motorcycles, bicycles, maker space, kit airplanes, drones, rockets, machining, welding, sculpture, and carpentry/wood working. If you do any of this, please attach (or include a link to) photos or videos of your work and tell us what makes you proud of it.