Systems Engineer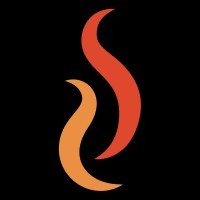 STOKE Space Technologies
Software Engineering
Kent, WA, USA
Posted on Saturday, February 18, 2023
A thriving economy in space is needed to make life on Earth more vibrant, sustainable, and equitable. Space technology will enable global access to information, solutions to climate change, answers to global food security, products that transform healthcare, clean energy production, and more. Today, rocket launch options are slow, expensive, and unreliable. Stoke is building the world's most efficient fully and rapidly reusable rocket designed to fly daily that will radically increase access to space and open up the space economy to safeguard our precious home, Earth.
Description
Reusable systems are the key to seamlessly connecting Earth and space. As a Systems Engineer at a small and growing startup, you will own the integration of multidisciplinary subsystems for a launch vehicle and/or spacecraft, and will ensure all parts of the vehicle work together to meet the customer's objectives. You will work from first principles and/or apply advanced analysis tools to solve technical problems across the full range of vehicle environments. You will work across the product lifecycle from early concept development through vehicle integration and operations. You should be organized, a good communicator, and excellent at identifying and solving problems related to the integration of complex systems. You must be ready to stay focused, move fast, self-direct, and learn on the fly.
Qualifications
Exceptional fundamentals across aerospace engineering disciplines including fluid systems, structural analysis, flight dynamics, orbital mechanics, and/or electrical engineering
Demonstrated experience working on one or more development projects through the full lifecycle, from concept through operations, on an aerospace or similar high-performance product
Proficiency working with interdisciplinary technical teams, including mechanical, electrical, and software engineers
Strong knowledge of systems engineering fundamentals, and ability to apply that knowledge in practical ways to a fast-paced development program
Ability to lead
Ability to follow
Rigorous attention to detail
Excellent written and verbal communication
Bachelor's degree in Aerospace Engineering, Electrical Engineering, Mechanical Engineering, or a related field
Responsibilities
Listen to customer input and use first principles to develop conceptual system architecture, concept of operations (ConOps), and functional capabilities which meet customer objectives.
Define system requirements to meet functional capabilities and ConOps, define product breakdown, and decompose requirements to lower-level products.
Negotiate interfaces between stakeholders and ensure interfaces are documented and kept up to date.
Estimate vehicle loads and environments and develop plans to validate estimates.
Manage changes to requirements, interfaces, and designs throughout the development process.
Facilitate and document system safety analyses such as Functional Hazard Assessments (FHA) and Failure Mode, Effects, and Criticality Analyses (FMECA) in coordination with the design team.
Benefits
Medical, dental, vision and basic life insurance
401(k)
Paid time off
Flexible scheduling
Meaningful equity
Compensation
Target Levels:
Level 2 Range: $96,700 - $145,100
Level 3 Range: $120,900 - $181,300
Level 4 Range: $147,700 - $221,600
Our job posts are intentionally written to attract a wide variety of experience levels, and we make decisions about the right fit on a per-candidate basis.
Your actual level and base salary will be decided based on your specific experience and skill level.
With all that said, we are trying to be intentional about changing our industry standards. Even if you don't have 100% of the qualifications, we still want you to apply. We recognize that talent comes in all shapes and sizes, and if you are excited about working here, we want to hear from you!
ITAR Requirements
To conform to U.S. Government space technology export regulations, including the International Traffic in Arms Regulations (ITAR) you must be a U.S. citizen, lawful permanent resident of the U.S., protected individual as defined by 8 U.S.C. 1324b(a)(3), or eligible to obtain the required authorizations from the U.S. Department of State. Learn more about the ITAR here.